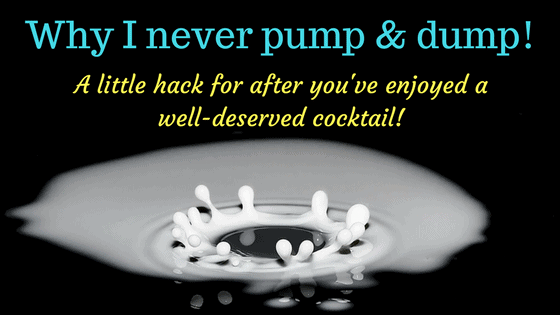 "There's no use crying over spilled milk"
– Said some man who never used a breast pump.
If you are a pumping Mom, you work HARD for that milk and want to save every last drop! No one needs (or deserves) a cocktail more than Moms with a new baby. For reals.
The decision to drink while nursing is a personal one. It's between you and your doctorl I have pretty liberal opinions about indulging while nursing/pumping. I wrote an article explaining why here.
This bonus article shares my personal hack for saving milk that I pump after having a few cocktails. I work so hard for that milk … I never pump and dump!
If you have a few cocktails while still nursing …. You're supposed to pump and dump your milk. God, there is nothing more painful than dumping milk. Here's what I do instead:
Enjoy a well-earned night out with my husband (the best part!)
Come home and pump (uggghh).
Freeze the boozy milk in a bag labeled with a skull and cross-bones
Save it in the back of the freezer until your baby is at least 6 months (so not a newborn).
Dilute the boozy milk with at least 4 parts sober milk before feeding to baby!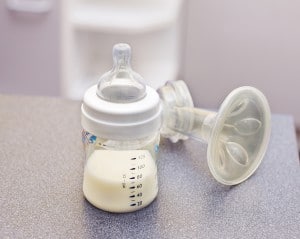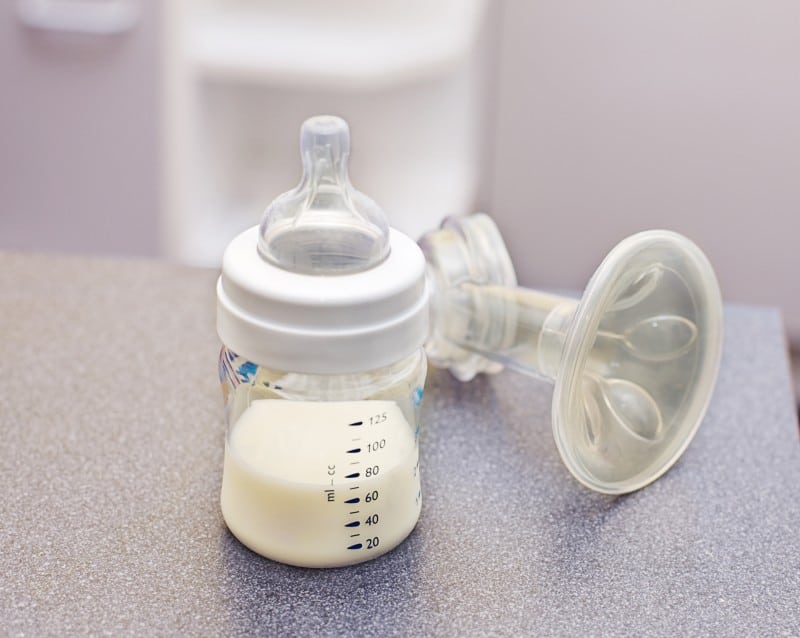 When my baby goes to daycare, I bring 3 pre-made bottles. So, I'll thaw out a boozy milk bag and then spread it out over 2-3 days, which is 6-9 bottles! This way, he only gets at most 1 ounce of boozy milk at a time mixed with at least 4 ounces of sober milk. I only do this if he is healthy at the time (no colds or flu). Since he's a healthy 8 month old at this point – this is NO problem for him. He doesn't even notice. Try it out with your kid and see how he/she does. Dilute it even more if you make lots of bottles at a time.
But seriously, you must tell your doctor first! This is how I roll – because it works for my individual family, and my pediatrician is fine with it. You've got to clear with your own doc.
That's it! Please use this suggestion wisely and not as an excuse to go all Lindsey Lohan on your breastfed infant. I wrote this article with the hope that it provide some of you who are very cautious with permission to enjoy a glass of wine or two. Our culture dramatically underestimates how important Mom's mental health is to her baby's health. I hope this hack helps you give yourself the break you deserve.
Cheers Mama!
xo Dr. Bridget