How to Choose the Best Baby Formula Series: It's all in the extras …
Click for the " My baby is waking up from her nap … can you cut to the chase?" summary here.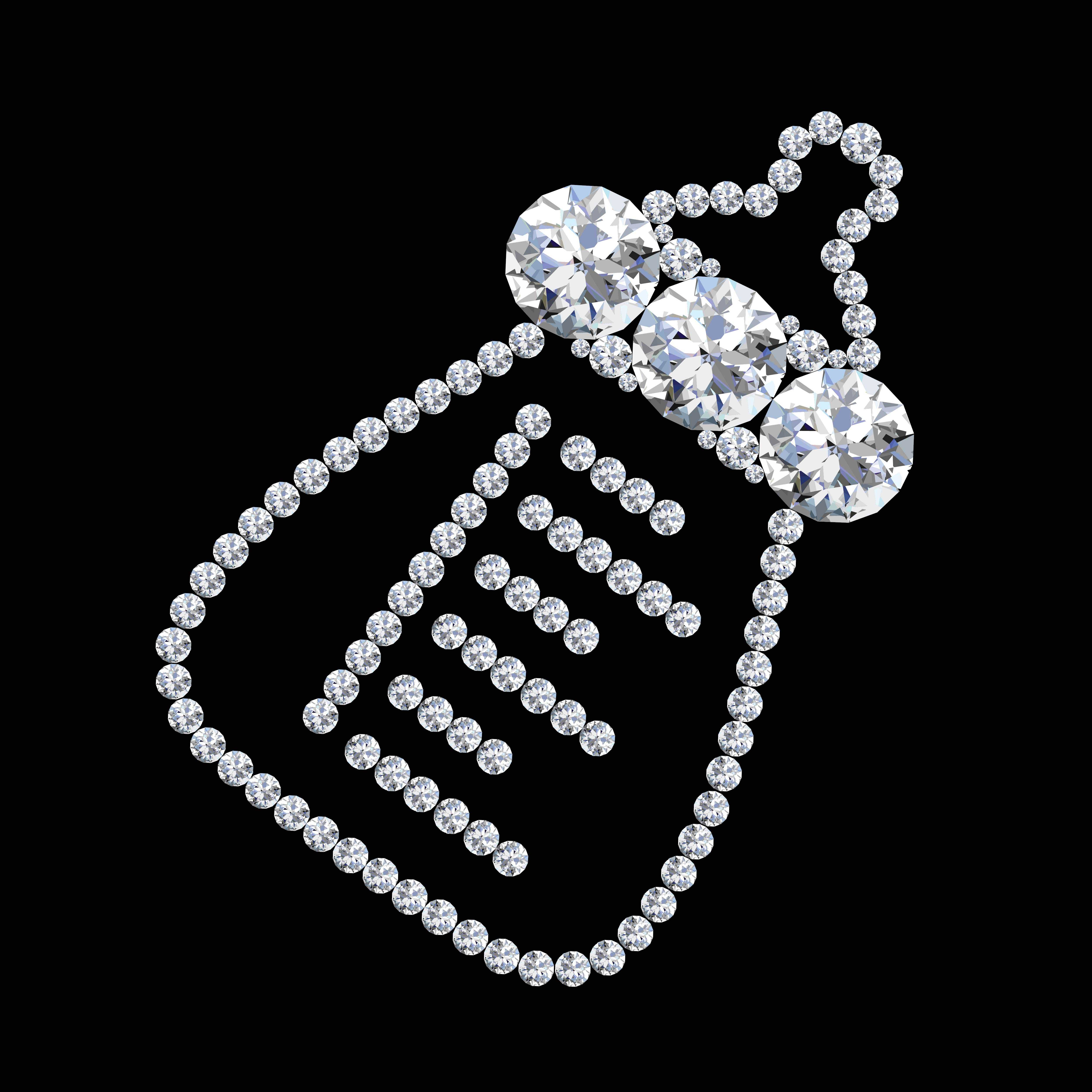 With or without DHA?   Are pre or probiotics better?  What the heck is a nucleotide, and why is it in my baby's food?  How are parents possibly supposed to answer these questions if they do not understand what these things are?  Well I'm here to explain and to decode the matching ingredients on a nutrition label.
Specialty ingredients
Most of these non-traditional and "non-nutrient" ingredients in formula don't appear on the nutrition facts chart (where you find calories, fat, etc.).  Here's another reason for the mantra …
You must read the formula label list of ingredients!
All of these "designer" ingredients will be included with the vitamins and minerals after the "contains less than 2% of:".  It's pretty funny to me that ingredients that make up less than 2% of your baby's formula are the source of 98% of formula marketing campaigns!
And I'll level with you: I have never recommended a specific formula to a family because of one of these sexy-extra ingredients.  You should focus on finding the right protein/carbohydrate/fat blend that keeps  your angel digesting happily.  Then, IF you can get a sexy-extra in that blend –  go for it!  If you can't – forget it!
Below is a little summary of the most common designer ingredients and the information you need to make a decision about feeding them to your infant.
DHA/ARA
DHA stands for docosahexaenoic acid – This is a fatty acid that is involved in many processes in the body and is especially used in high amounts for infant eye and brain development.  DHA is one of those "long chain omega 3" fatty acids we are always hearing so much about.
ARA stands for arachidonic acid – This is also a fatty acid that is involved in the production of many different signals in the body and plays a role in regulating inflammation.  ARA is one of those "long chain omega 6 fatty acids" you are always hearing about.
Both DHA and ARA are technically not "essential" fatty acids (which are all required ingredients in formula).  This is because our bodies are capable of making these fatty acids from shorter building-block fatty acids.  The argument for adding them to formula is two-fold: 1) The amount that infants need may be greater than their ability to generate these long fatty acids, and 2) Both these fatty acids are found in breast milk, although at extremely variable concentrations (1).
A large review of many research studies on the topic found that addition of these fatty acids to infant formula did not result in significant improvements in either vision, brain development, or overall growth in healthy term babies (2).  However, adding these fatty acids did not cause any adverse side-effects either.  Despite the unenthusiastic research, it has become popular to add these fatty acids to formula.  Since they do not cause harm, and are found in breast milk, I support starting off with a formula that has DHA and ARA added; also because it's hard to find a formula that doesn't have them added!  Just know – this will not improve your baby's IQ.
Decoding the Ingredients Label:
Ingredient
What is it?
Look for it on the label as:
DHA
Docosahexaenoic acid (DHA) – a fatty acid that helps brain and eye development
Mortierella Alpina Oil (on Enfamil® formulas) or M. Alpina Oil (on Similac® and Gerber® Formulas)

Schizotrycium oil (water-extracted)

Tuna Oil (in some European Formulas)

ARA
Arachidonic acid (ARA) – a fatty acid that plays lots  of roles in baby's body
Crypthecodinium Cohni Oil (on Enfamil® formulas) or C. Cohni Oil (on Similac® and Gerber® formulas)
Hexane Extraction
This is an article unto itself, so I'll be really short.  ALL US formulas use the "single cell oils" listed above to provide DHA and ARA.  In the process used to extract DHA and ARA from these cells, a solvent called hexane is used.  Hexane itself is nasty stuff and will poison you.  Hexane is removed from the extracted oils before these oils are added to formula.  However, the method itself has remained controversial in a lot of circles. It's not really hard to imagine why ….
I did an entire Happy Hour explaining a lot more details about the process and what I think you need to know to make you own decision.  You can watch the video on your right if you want more details.
Since filming that video, lots of formulas have switched to a brand new non-hexane extracted source of DHA (Schizotrycium oil).  However, they do still use a hexane extracted source of ARA.
---
Prebiotics and probiotics
Pre- and probiotics are all the rage these days, and baby formula is no exception!  Both of these are considered ways of building up baby's microbiome.  This is a fancy word for all of the healthy bugs that live in our gut.  The healthy human gut is full of millions upon millions of bacteria that help us digest our food and keep our immune system functioning well.
Probiotics are actually live bacteria!  These are "good" bugs that are added to formula with the hope that they will take up home into the infant intestine.  The most common type of infant probiotic that you've probably heard of is called bifidobacteria.
Prebiotics are indigestible fibers that improve good bacteria's growth in the intestine.  In other words, prebiotics are food for the probiotics.
---
Prebiotics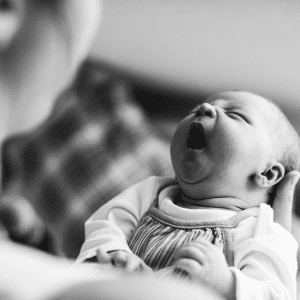 Both live good bacteria and food for these bacteria (prebiotics) are found in breast milk.  In fact, breast milk contains a really huge amount of prebiotics (called human milk oligosaccharides (HMO's)… say THAT five times fast!) and many researchers study these fibers so we can try to replicate their many benefits in baby formula. It's really all the rage in research these days.
Human Milk Oligosaccharides actually do a ton to help out the breastfed baby.  In addition to feeding the right kind of bugs in the intestines, HMO's both protect the infant from infections AND help the infant's immune system develop so the infant can start protecting himself (3)! The kicker is – there's over 100 types of HMO's and every Mom puts a different HMO cocktail into her breastmilk, so it's hard to replicate.  The good news is – We've been researching adding these HMO's to baby formula for years, and several companies now add between 1 – 5 HMO's to their formula! The most common HMO used is called 2′-fucosyllactose (2-FL for short), and it's in Similac "Pro" formulas, Gerber "Pro" formulas, and some generic brand formulas too (yay!). I did a Happy Hour all about Similac's Pro formulas so you can get a lot more detail by watching that video. This is a super active area of research and so I expect we'll have more updates to come in the future!
Adding other prebiotics that aren't found in breast milk to healthy term formulas helps shift the bacteria in their intestines to look more like breastfed babies' … a very good thing (4)! The most common type of these other prebioitics are:
Galacto-oligosaccharides (GOS)
Fructooligosaccharides (FOS)
While these prebiotics definitely help grow our favorite kind of bacteria, they don't provide the immune benefits that some of the HMO prebiotics do (5).  Like I just said – this is the most rapidly growing area of research and I predict we're going to see new ingredients hit the market in the near future.
Probiotics
There's also a lot of live bacteria in breast milk.  Crazy right?!  A super recent study just showed that about 30% of a breastfed newborn's microbiome comes from breastmilk (6). That's cray.
Research has shown that probiotics may be helpful in preventing and treating atopic dermatitis or eczema in healthy term infants who are at risk (7), and probiotics may help improve immune responses in healthy term babies (8), and even help colic (9).
There are a lot of different kinds of probiotics found in formula these days (see below), and even more available as supplements. If you are thinking of adding a probiotic supplement, I really suggest you click below download my (free) Probiotics Protocol to get instructions on how to pick a good brand, and add it safely to your baby's diet.
DOWNLOAD NOW
All of this research is pretty promising, but we desperately need more studies, especially long-term studies that follow infants for several years. However, in general, I am fairly supportive of both pre-and probiotics in baby formula.  If I had to choose one, I recommend prebiotics as there are much more of these in human breast milk.  Furthermore, it is much easier to add a probiotic (than a prebiotic) supplement to your baby's feeding regimen if you think he/she needs one.  Lastly, probiotic baby formulas only come in powdered form, so you have more flexibility when choosing a prebiotic formula.
Decoding the Ingredients Label:
Ingredient
What is it?
Look for it on the label as:
Prebiotics
Food for the good bacteria that help them grow in baby's intestines.
Galactooligosaccharides (GOS)Fructooligosaccharides (FOS)Polydextrose

HMO's: 2′-fucosyllactose, Lacto-N-Tetraose, 3-Fucosyllactose, 6′-Sialyllactose, 3′-Sialyllactose

Probiotics
Live good bacteria that help the infant intestines function
Lactobacillus Reuteri(L.Reuteri) (Gerber® Soothe)Bifidobacterium Lactis (B. lactis) (Gerber® Gentle)
Nucleotides
Nucleotides are actually the building blocks of your DNA and RNA: adenine, guanine, cytosine, uracil, and thymine, with a sugar molecule attached.  They serve many other functions in the body besides building DNA. Knowing how useful these molecules are, it isn't much of a surprise that they are also found in relatively high concentrations in human breast milk.  Some research in very small infants has suggested that feeding nucleotides helped these infants mount a proper immune response.  They are considered very safe for infants to consume.  However, we still don't really understand why nucleotides may be helpful in baby formula, or what their long-term impact is for healthy term babies.  Since nucleotides are found in human milk infant formula companies have been adding them to formula since the 1990's.
Look for them on the list of ingredients as: "Nucleotides (long list of formal chemical names)".
Here's a word-for-word example: "…Nucleotides (Adenosine 5'-Monophosphate, Cytidine 5'-Monophosphate, Disodium Guanosine 5'-Monophosphate, Disodium Uridine 5'-Monophosphate)…"
To be honest, I'm pretty indifferent about whether this ingredient is a "must" for healthy term babies
---
Lactoferrin and Milk Fat Globule Membrane
OK – This article keeps getting longer and longer as new formulas keep coming out!! The last 2 sexy breast-milk ingredients to be added to formula are: Lactoferrin and Milk Fat Globule Membrane (MFGM).  These two ingredients first appeared in Enfamil's Enspire formula (last year).  and MFGM is the special ingredient in Enfamil's "NeuroPro" formulas
(VERY) long story short – these proteins are in breast milk in pretty high concentrations. When we add them to formula, babies get sick less (particularly less ear infections), and develop higher IQ's (10, 11).  If you want a nice (but very nerdy dense) review of these proteins in formula, here's a nice reference (12).  For a more user friendly breakdown of these ingredients, check out my Happy Hours on each topic.
---
So which do you choose?!?!?
I know this is the question you are really asking.  It's impossible to answer since it is literally like comparing apples to oranges.  Also, different benefits may be more pronounced for some babies.  This video walks you through the things you should consider about your unique baby that will help you decide which of these specialty ingredients may be the most beneficial for your little angel:
---
FINALLY! The buying summary:
Below is a brief summary of which name-brand baby formulas for healthy term babies contain the above "designer" ingredients.
| Formula | DHA & ARA | Prebiotics | Probiotics | Nucleotides | Other Extras |
| --- | --- | --- | --- | --- | --- |
| Gerber | | | | | |
| Gentle | Yes | 2FL | B. Lactis | Yes | – |
| For Supplementing | Yes | – | B. Lactis | Yes | – |
| Soothe | Yes | 2FL | L. Reuteri | Yes | – |
| Soy | Yes | – | – | No | – |
| Enfamil | | | | | |
| Newborn | Yes | GOS & Polydextrose | – | Yes | – |
| Newborn NeuroPro | Yes | GOS & Polydextrose | – | Yes | MFGM |
| Infant | Yes | Polydextrose & GOS | – | Yes | – |
| Infant NeuroPro | Yes | Polydextrose & GOS | – | Yes | MFGM |
| Gentlease | Yes | – | – | No | – |
| Gentlease NeuroPro | Yes | – | – | No | MFGM |
| Reguline | Yes | Polydextrose & GOS | – | No | – |
| A.R. | Yes | GOS & Polydextrose | – | No | – |
| For Supplementing | Yes | – | – | No | – |
| Enspire | Yes | GOS & Polydextrose | – | Yes | Lactoferrin & MFGM |
| ProSobee (Soy) | Yes | – | – | No | |
| Similac | | | | | |
| Organic | Yes | FOS | – | Yes | Lutein & Lycopene |
| Advance | Yes | GOS | – | Yes | Lutein & Lycopene |
| Pro-Advance | Yes | 2-FL & FOS | – | Yes | Lutein & Lycopene |
| Sensitive | Yes | GOS | – | Yes | Lutein & Lycopene |
| Pro-Sensitive | Yes | 2-FL & FOS | – | Yes | Lutein & Lycopene |
| Pure Bliss | Yes | GOS | – | Yes | Grass-Fed & Lutein |
| Total Comfort | Yes | GOS | – | Yes | Lutein & Lycopene |
| Pro-Total Comfort | Yes | 2-FL & GOS | – | Yes | Lutein & Lycopene |
| For Spit-Up | Yes | GOS | – | Yes | Lutein & Lycopene |
| Soy Isomil | Yes | FOS | – | No | Lutein & Lycopene |
GOS = Galactooligosaccharides; FOS = Fructooligosaccharides; 2-FL = 2′-Fucosyllactose; MFGM = Milk fat globule membrane
Take-Home Messages:
DHA and ARA are not essential fatty acids but are found in breast milk.  They are added to almost all formulas these days, which is great!

Probiotics are live, good bacteria that we hope will decide to move into the intestine.  Prebiotics are food for good bacteria.  Both are found in breast milk.

Prebiotics are found in breast milk in very large quantities (called HMO's). Non-human prebiotics in formula help good bacteria grow, but probably don't regulate the immune system like HMO's do.  This is a really active area of research!  

You can choose a formula that contains prebiotics and/or probiotics.  I like both, but would choose prebiotics over probiotics if I had to pick one

Nucleotides have been added to formula for decades.  These are safe and found in large quantities in breast milk.  Not every formula contains nucleotides.

Lactoferrin and Milk Fat Globule Membrane are proteins found in breast milk that contribute to some of the benefits of breastfeeding.  These are new in the formula market but there's pretty great research to support their benefits.
---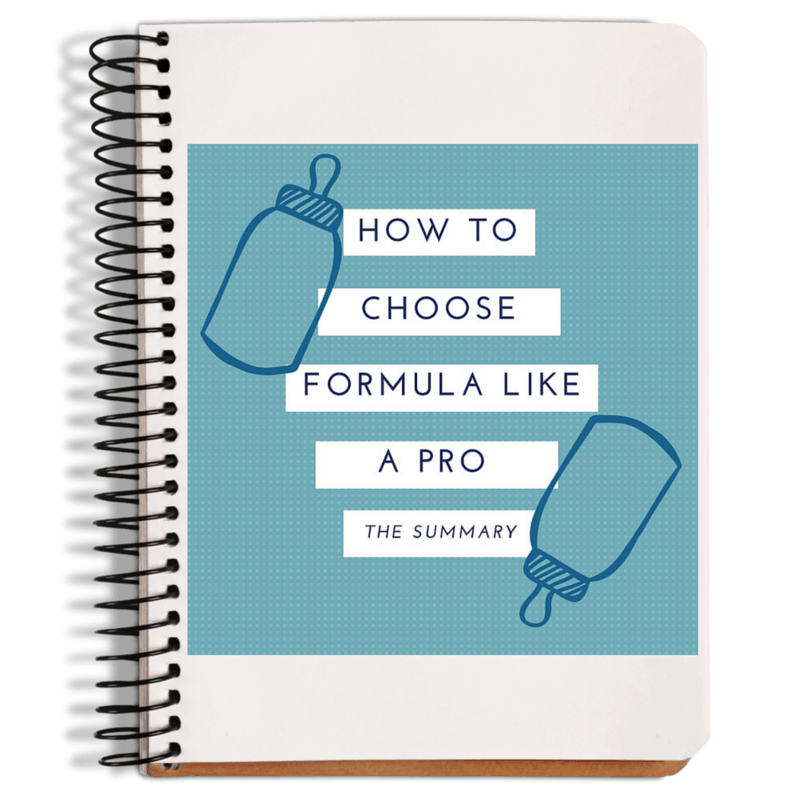 As the parent of a newborn, I am sure you have lots of spare time to leisurely read through all of my detailed articles.  But on the off-chance you don't have excess leisure time – you can click the button below to get a lovely summary of the take-home points of this flagship article series. I'd love to help!
---
References:
1.Stam, J., Sauer, P. J., and Boehm, G. (2013) Can we define an infant's need from the composition of human milk? Am. J. Clin. Nutr. 98, 521S-528S
2.Simmer, K., Patole, S. K., and Rao, S. C. (2011) Long-chain polyunsaturated fatty acid supplementation in infants born at term. The Cochrane database of systematic reviews, CD000376
3. Donovan, S., Comstock, S. Human Milk Oligosaccharides Influence Neonatal Mucosal and Systemic Immunity. Ann Nutr. Metab. 2016; 69 (suppl 2): 42-51.
4. Thomas, D. W., Greer, F. R., American Academy of Pediatrics Committee on, N., American Academy of Pediatrics Section on Gastroenterology, H., and Nutrition. (2010) Probiotics and prebiotics in pediatrics. Pediatrics 126, 1217-1231
5. Comstock S. S., Li, M., Wang, M., Monaco, M. H., Kuhlenschmidt, T. B., Donovan, S.D. Dietary Human Milk Oligosaccharides but Not Prebiotic Oligosaccharides Increase Circulating Natural Killer Cell and Mesenteric Lymph Node Memory T Cell Populations in Noninfected
and Rotavirus Infected Neonatal Piglets. J Nutr. 2017; May 10 doi: 10.3945/jn.116.243774. [Epub ahead of print].
6. Pannaraj, P., Li, F., Cerini, C., Bender, J., Yang, S., Rollie, A., Adisetiyo, H., Zabih, S., Lincez, P., Bittinger, K., Bailey, A., Bushman, F., Sleasman, J., Aldrovandi, G. Association Between Breast Milk Bacterial Communities and Establishment and Development of the Infant Gut Microbiome. JAMA Pediatrics. 2017; doi:10.1001/jamapediatrics.2017.0378.  [Epub ahead of print].
7.Foolad, N., Brezinski, E. A., Chase, E. P., and Armstrong, A. W. (2013) Effect of nutrient supplementation on atopic dermatitis in children: a systematic review of probiotics, prebiotics, formula, and fatty acids. JAMA dermatology 149, 350-355
8.Holscher, H. D., Czerkies, L. A., Cekola, P., Litov, R., Benbow, M., Santema, S., Alexander, D. D., Perez, V., Sun, S., Saavedra, J. M., and Tappenden, K. A. (2012) Bifidobacterium lactis Bb12 enhances intestinal antibody response in formula-fed infants: a randomized, double-blind, controlled trial. JPEN J. Parenter. Enteral Nutr. 36, 106S-117S.
9. Savino, F., Cordisco, L., Tarasco, V., Palumeri, E., Calabrese, R., Oggero, R., Roos, S., and Matteuzzi, D. Lactobacillus reuteri DSM 17938 in infantile colic: a randomized, double-blind, placebo-controlled trial. Pediatrics. 2010;  126, e526-533
10. Timby, N.,  Domello¨f, E.,  Hernell, O., Lo¨nnerdal, B., Domello¨f, M. Neurodevelopment, nutrition, and growth until 12 mo of age in infants fed a low-energy, low-protein formula supplemented with bovine milk fat globule membranes: a randomized controlled trial. Am. J. Clin. Nutr. 2014; 99: 860-868.
11. Timby, N., Hernell, O., Vaarala, O., Melin, M., Lo¨nnerdal, B., Domello¨f, M. Infections in Infants Fed Formula Supplemented With Bovine Milk Fat Globule Membranes. JPGN 2015;60: 384–389.
12. Lo¨nnerdal, B. Infant formula and infant nutrition: bioactive proteins of human milk and implications for composition of infant formulas. Am. J. Clin. Nutr. 2014; 99(3):712S-7S.
---
← Previous
Next →