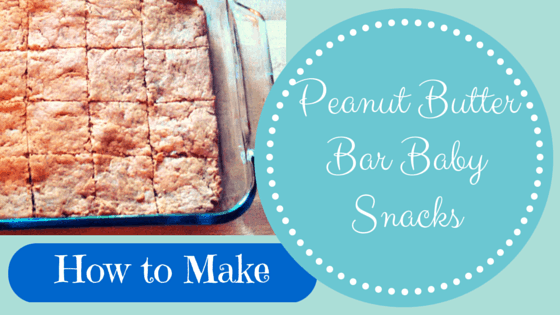 Hey Y'all! As promised, here is the recipe for one of my options for healthy baby snacks: peanut butter bars. I can be seen feeding these to my 9-month-old, Petey, in a few of my videos about how to buy baby food at the store, and how to shop for baby formula.
I like these bars because they provide a great source of protein and fat (peanut butter!) without any of the unnecessary sugar and fillers that you often find in commercial baby bars and puffs. Another bonus is, they are moist enough that you can pull off small pieces and roll/smash these into little balls that your baby can feed to him/herself! I have used this technique to help Petey develop his pincer grasp without resorting to cheerios or teething cookies.
Lastly, and most importantly, I've shared this recipe with a few girlfriends who also have babies and so far they have been universally liked!!
I have to add the standard disclaimer here, so prepare yourself. This recipe contains a large amount of peanut butter. Be sure you have introduced peanut butter (and all the other ingredients for that matter) into your baby's diet previously and are sure that your baby tolerates it well.
Now, without further delay, here's the recipe!
Peanut Butter Bars
Ingredients:
1 and ¼ cups of creamy natural peanut butter (the kind you have to stir. Make sure there is no "sugar" in the ingredients. I also recommend organic if possible.)

1 over-ripe or slightly rotten banana

¼ cup unsweetened applesauce

1 teaspoon vanilla extract

1 teaspoon baking powder

½ teaspoon salt

¼ cup coconut flour
Instructions:
Preheat oven to 350°.

Combine: peanut butter, banana, applesauce, and vanilla. Mix well.

In a separate bowl, sift together: baking powder, salt and coconut flour.

Combine wet and dry ingredients.

Press batter flat into greased 9×9 baking pan.

Bake for 20 – 25 minutes. When done, the bars will slightly crack on the top and the very outer edges will brown.
---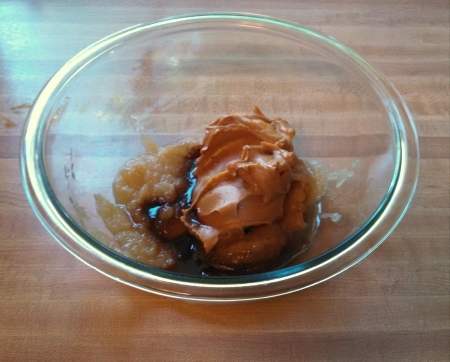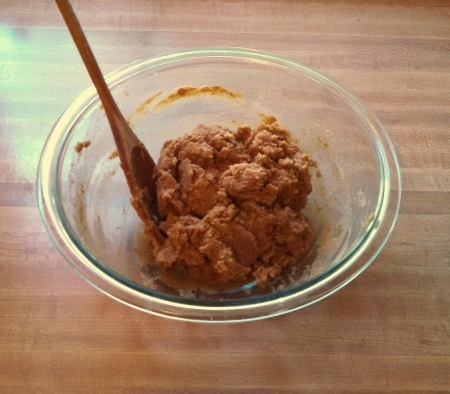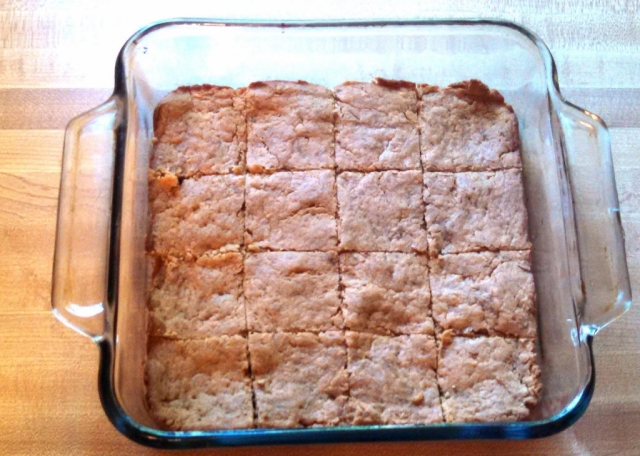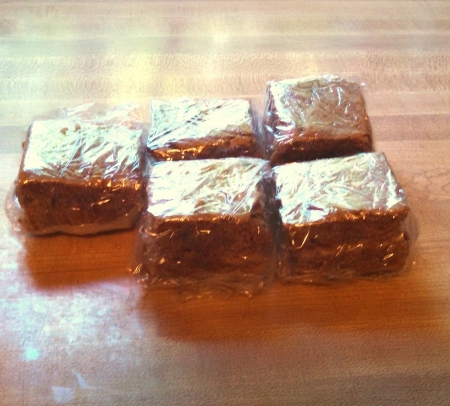 ---
Once cooled, I recommend cutting the pan up into small squares and freezing several. These baby snacks freeze beautifully! It's very easy to pull out 1 or 2 bars from the freezer every morning, and then you don't have to worry about them drying up and becoming too crumbly.
If you want to use this recipe for an adult treat, try stirring in 1/3 cup extra dark chocolate chips … delicious!
Happy snacking,
xo Dr. Bridget