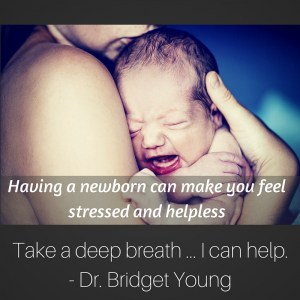 Help! I need a formula recommendation – NOW!
If you've found this page, then chances are – you are the parent of newborn.
You probably intended to exclusively breastfeed but something has changed, and your family has decided to feed baby formula to your new angel.  Of course you are determined to find the absolute best brand.  It is also likely 3AM, and you probably haven't slept much (or showered) in the past few weeks and feel like a strange blend of mother hen meets zombie.  I get it!  I understand!  …. and I can help …
This site is dedicated to taking the mystery out of baby formula and helping parents like you feel confident that they're making the right choice for their baby.  At the bottom of this page, there's links to a lot of must-know information about choosing and switching baby formulas, along with lots of other info about baby health that will make you queen of the playground gang for sure! PLEASE promise me you'll read it when you have time.
If you are desperate – here are some options to consider if you are just starting formula for the first time – remember to be sure your doc is cool with it first.
---
For healthy term infants with no major health complications
– who are younger than 3 months  –
Here are some suggestions to get you started: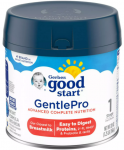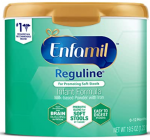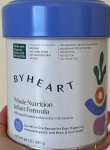 Gerber GentlePro (or the generic!)
Enfamil Reguline
ByHeart
In a nutshell – here's why:
The first two are a partially hydrolyzed formula that contains mostly lactose, ranging from 70% (GentlePro) to 50% (Reguline). The protein in Gerber is whey-based, and Reguline is a blend of mostly whey and some casein.  Gerber has a fancy PREbiotic found in breast milk, as well as a Probiotic.  Reguline has a PREbiotic only. ByHeart is a totally unique recipe that is mostly partially hydrolyzed with a little bit of intact protein and a large fraction of proteins that are single proteins abundantly found in breast milk.
There is no wrong choice here! You don't have to start off with a partially hydrolyzed protein. It is something that can be helpful for certain babies and newborns, and so worth disucussing with your doctor.
Here's a link to the full breakdown of ingredients, and more details about each so you know why I like these formulas as a starter for tiny tummies.
---
For healthy term infants with no major health complications
– who are older than 3 months  –
You have so many options!
To get started, look for a formula with an intact protein and carbohydrate as 100% lactose
Here are some such options:
Bobbie Baby
Similac Pure Bliss
Earth's Best Dairy Organic Formula (red can)
Happy Baby
Burt's Bees Dairy Formula
Similac Advance (any type, including store brand!)
Enfamil Infant (any type, including store brand!)
There is no wrong choice here! Any choice is a fine place to start with a healthy baby.  I like all these because each have additional whey (awesome) and have 100% lactose for the carbohydrate (a great place to start).  None have corn-based sugars or table sugar.
There are a few minor differences between them – mainly in the whey-to-casein ratio and whether or not the formula contains palm oil.  For a full breakdown of the ingredients, visit here.
---
I hope that helps solve your immediate problem… take a deep breath … you are doing a great job!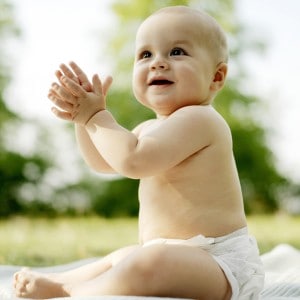 After you are back from the grocery store, read my series all about infant formulas.  This will make you an EXPERT on baby formula, and able to confidently trouble-shoot any issues that may come up.
Check out the answers to the most common Baby Formula FAQs, including "Does my formula need to be organic?" and "Is name brand formula better than store-brand?"
Still feeling overwhelmed? Wish I could walk with you and give you a step-by-step solution to finding the right baby formula? You're in luck because I absolutely can! 

I offer an online workshop if you need extra help.  I am so confident it will help you, we have a 100% money back guarantee.  Click here to get more information on the course and get started. 
I am excited to take this journey with your family.
Your baby is just the best!
Dr. Young