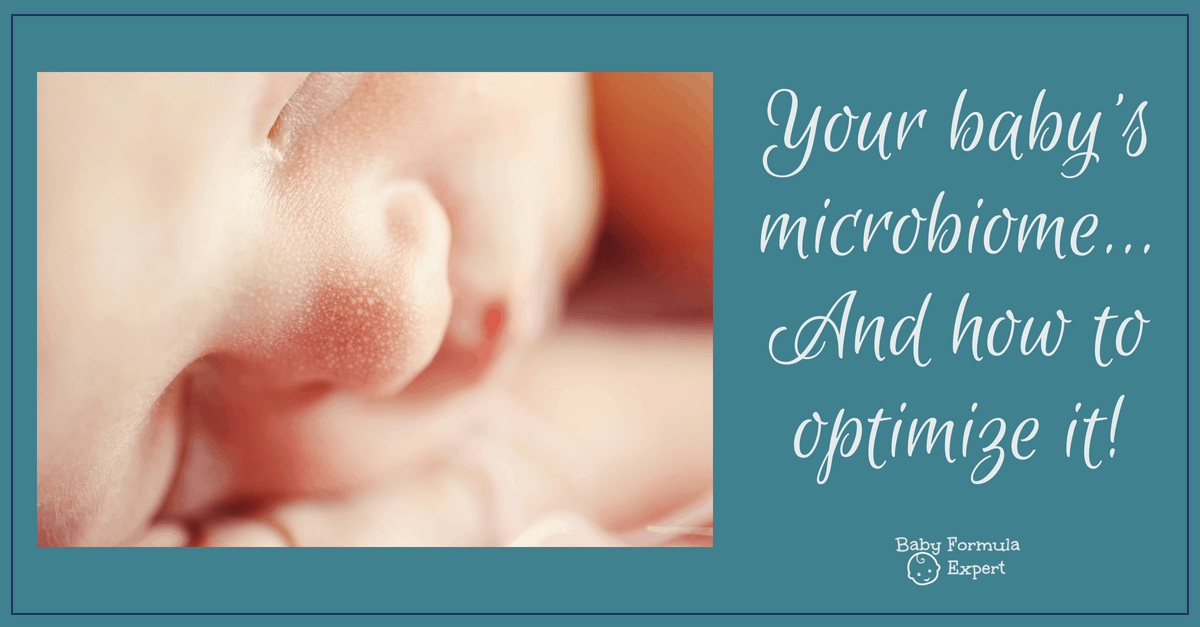 I have previously written a little bit about prebiotics and probiotics in baby formula in the series about how to choose a baby formula.  However, I get so many questions about this, and it's such a hot topic these days that I wanted to make you all experts. 
The microbiome is the hottest new thing in medicine.  It is all the rage in the research world and is now thought to be responsible for practically everything.  Yes, just like fashion, trends come and go in medical research as well.  Right now, the microbiome is hotter than the lumberjack hipster look in Denver!
The intestinal microbiome is a term for all the bacteria that live in our intestine (mostly our colon).  And this is a lot of bugs!  Your colon is home to roughly 10 times more bacteria than you have cells in your entire body; Roughly 60% of your stool is actually made up of bacterial cells … that is cray! Your microbiome plays several major roles in the human body and new roles are being discovered every day.  Currently we know that these good bugs are critical for our immune system and our weight regulation, and this is the case for infants too.
Babies are actively "growing" their microbiome which starts to develop even before birth.  Whether your baby was born vaginally or via c-section plays an enormous role in what his/her microbiome will look like.  But hey, the hell of delivery is behind you now so let's not dwell on it!  Let's focus on what we can do with nutrition after birth to give baby the best chance of growing a healthy microbiome.
The infant microbiome of breastfed babies is very different than the microbiome of formula fed infants.  There are lots of reasons for this.  The first is that breast milk itself contains probiotic bacteria.
Probiotics are actual live bacteria that are considered "healthy".  These are the good guys.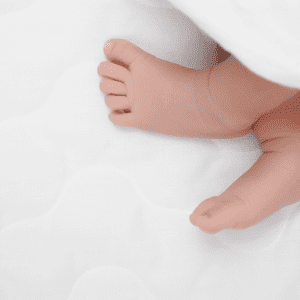 The amount of probiotics in breast milk is very small, but is still thought to play a role in developing the infant
microbiome.  Additionally, breast milk provides a large variety of probiotics that change over the course of lactation, and differ between moms.  That makes it very hard to replicate.
Even more importantly, breast milk also contains a whopping load of prebiotics.
Prebiotics are food sources for healthy bacteria.
The prebiotics in breast milk are called human milk oligosaccharides (or HMO's).  These are chains of carbohydrate that baby is not capable of digesting, so they make it all the way to the large intestine where they serve as food for the good healthy bacteria there.  The amount and variety of HMO's in breast milk is literally astounding and is unique to every mom.   All that prebiotic provides fuel for a very special kind of bacteria that we want to grow in baby's gut.  HMO's also help protect the baby from infection, and help the immune system develop. These HMO's, combined with the live bugs themselves creates a perfect recipe for the ideal infant microbiome.
The complexity of the prebiotics and probiotics in breast milk make it impossible to duplicate in formula.  However, it is still worth trying to get our formula-fed babies' microbiomes to look more like breastfed babies because of all the benefits we know this has!  So far, the baby formula industry has thought of 2 ways to try to do this: 1) by adding prebiotics to formula, or 2) by adding probiotics to formula
What do probiotics look like in baby formula:
There are a few different types of probiotics that are added to some baby formulas.  These good bacteria are chosen because they are either found in breastmilk and/or because they grow abundantly in breastfed babies' guts.  The two most common seem to be Lactobacillus Reuteri and Bifidobacterium Lactis (often just L. Reuteri  or B. lactis on a label).  Both of these probiotics have been researched to show that they are safe for even young infants to consume  (1).
L. Reuteri is unique because there has been a lot of research done on this little bug, all focusing on infant colic.  There are some pretty convincing studies that show that providing L. Reuteri to colicky babies results in less crying bouts and less total minutes of crying compared to either a placebo or gas drops (2)(3)(4).  Hey now!  If anyone reading this has ever had a truly colicky baby, we all agree that we have tried some much crazier things to get that baby to calm down (cue endless hours of swinging baby in the carseat, running the dryer with nothing in it, or walking up and down the stairs…).  Providing a probiotic in a bottle that may help after just 7 days is one of the more logical things to try.  If the colic is due to some underlying gastrointestinal discomfort, the probiotic may help to soothe this.  However, the horrible thing about colic is we don't know what causes it, so we can't predict what babies will respond well to L. Reuteri.  But it won't hurt baby to try.  Gerber makes a supplement that is pretty cheap, and ready for the correct dosages for babies.
L. Reuteri is also the probiotic in Gerber Good Start Soothe (see the chart below).
B. Lactis is one of the common bacteria found in breastfed babies' intestines, and it is the one in Gerber Good Start Gentle.  Gerber claims that it will help with babies' immune development.  Although, this is a bit funny to me, since one of the major roles of the microbiome as a whole is to aid in proper immune function…. But that's marketing.
While I do think it is worthwhile to provide your formula fed baby with a probiotic (especially if you've got a colicky little angel on your hands), I want you to understand exactly what that means in biological terms.  The microbiome is incredibly enormous in terms of the number and types of bacteria.
Here's an analogy: Imagine your microbiome is like an outdoor in-ground swimming pool (deep-end and all) which is filled with colored balls from a playground ball pit.  If this represents your baby's microbiome, then each ball would be a different bacteria.  There would be about 300 different colors of balls.  Now roughly 80% of the balls would be 10 colors, but there would be 300 different colors represented.  B. Lactis may be red.  It's one of those 10 common colors/bugs.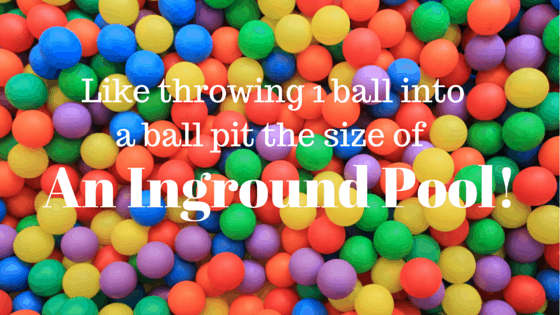 Providing a probiotic at the recommended dosage is like throwing ONE red ball into that swimming pool of balls.  Wait, it's not even that much.  Some of the bugs will no longer be alive/active in the supplement, and some will not survive the acidity of stomach … so it's more like throwing half of a red ball into the swimming pool.  With this in mind, it seems insane that there are any studies at all that show benefit!
I give you this analogy to be sure you understand the context of what a probiotic may or may not do in the gut.  If you understand this, you likely understand that you will see benefits only after prolonged (7 days at the very least!) and consistent (daily!) use.  Still worth trying, especially since there's no risk to your little one.
What do prebiotics look like in baby formula:
Adding a prebiotic to a baby formula is similar in context to adding a probiotic.  There is an enormous variety of prebiotic glycans in breast milk.  "Glycans" is just a super fancy science word for the chemical structure of the prebioitics – use it in order to show off to friends. Prebiotics in formula come in 2 general categories these days.
1 – Specialty formulas (like Similac PRO, and Gerber HMO) have a prebiotic that is actually found in breast milk: 2-fucosyl-lactose (or 2FL). This HMO helps the healthy bacteria grow and may have some immune benefits too (5)! However, remember that breast milk is full all kinds of different HMO's.  While 2FL is one of the most common, there is a large percentage of Moms that don't put ANY 2FL into their breast milk (6).  So, while having a breast milk-derived prebiotic is certainly appealing and likely helpful for many babies, I don't think we haven enough research to universally recommend it.  If you want to learn more about this HMO in formula, I've got this video for you!
2 – More traditional prebioitc fibers have been added to formulas for years.  All of the breast milk prebiotic glycans (or HMO's) are built off of the main sugar in breast milk – lactose.  The alternative prebioitic glycans added to baby formula are built off of different sugars, either galactose or fructose.  That's why you see them on the list of ingredients as "galacto-oligosachharides" or "fructo-oligosaccharides". Another one is "polydextrose"  These different prebioicts are lab derived substitutes.  While they DO serve as food for good bacteria, they don't provide immune protection, and are not something that we find in breast milk.
You know what else in breast milk is a prebiotic?  Lactose!  Yup, some of that lactose in breast milk is not digested and makes it all the way down to the large intestine where it is "eaten" by good bacteria.  The same thing will happen with baby formulas that contain lactose.  This is another reason I recommend starting with a formula that has some lactose in it.
To summarize prebiotics, here's an analogy.  The prebiotics in breast milk are like providing the bacteria with every dish imaginable on tables that fill a banquet hall.  A single galacto- or fructo-oligosaccharide offers the bacteria a single cup of broccoli.  Like the probiotics, I still think it's worthwhile to provide prebiotics to formula fed babies!  Better to give broccoli than nothing!  I just want you to know what you're giving, and why you are giving it.
So how do I translate this new knowledge into real life purchasing decisions?
Now that you have all this rockstar scientist knowledge, how does it affect your purchasing decisions?  First, you now know what you are looking for on the label, and how to not fall victim to simple marketing.  To help you out, I have provided a list below of all the main name-brand formulas for healthy term infants that contain either pre- or pro-biotics.  Plenty of other generic brands will have some of these ingredients as well, you just have to look on the list of ingredients to find them.
| Formula | Pre or Probiotic | What Type | Marketing Claim |
| --- | --- | --- | --- |
| Gerber Gentle | Prebiotic & Probiotic | 2′-Fucosyllactose (2FL) & B. Lactis | Closest to breast milk |
| Gerber Soothe | Prebiotic & Probiotic | 2′-Fucosyllactose (2FL) & L. Reuteri | For excessive crying, colic, fussiness, and gas |
| Gerber Gentle for Supplementing | Probiotic | B. Lactis | Nutrition to complement breast milk |
| Gerber Natura | Prebiotic | Galactooligosaccharides | Organic |
| Enfamil Infant (Original, Premium & NeuroPro) | Prebiotic | Galacto-Oligosaccharides, Polydextrose | Supports older milestones like grasping |
| Enfamil Newborn | Prebiotic | Galacto-Oligosaccharides, Polydextrose | Tailored for early milestones like focus |
| Enfamil Gentlease (Original, Premium & NeuroPro) | None | | Eases Fussiness, Gas and Crying |
| Enfamil Reguline |  Prebiotic | Polydextrose, Galacto-Oligosaccharides | Support digestive health and promote soft stools |
| Enfamil Enspire |  Prebiotic | Galacto-Oligosaccharides, Polydextrose | Cognitive and Immune Benefits |
| Enfamil AR |  Prebiotic | Galacto-Oligosaccharides, Polydextrose | #1 selling brand for spit up |
| Similac Advance |  Prebiotic | Galacto-oligosaccharides | Closer than ever to breast milk |
| Similac Pro-Advance |  Prebiotic | 2′-Fucosyllactose (2FL) & Fructooligosaccharides | Immune Support |
| Similac Pro-Total Comfort |  Prebiotic | 2′-Fucosyllactose (2FL) & Fructooligosaccharides | Easy to digest and Immune Support |
| Similac Sensitive |  Prebiotic | Galacto-oligosaccharides | For fussiness and gas due to lactose insensitivity |
| Similac Organic |  Prebiotic |  Fructo-oligosaccharides | Organic |
| Similac Pure Bliss |  Prebiotic |  Galacto-oligosaccharides | Starts with fresh milk from grass fed cows |
| Similac for Supplementing |  Prebiotic |  Galacto-oligosaccharides | For Breastfeeding moms |
| Similac for Spit Up |  Prebiotic |  Galacto-oligosaccharides | Help Reduce Frequent Spit Up |
If you are interested in my professional opinion, I am going to dedicate the entire next article to tell you how I recommend integrating pre- and probiotics into your baby's diet.  Please note: I am not your pediatrician!  ALWAYS check with your doctor before adding any supplement to your infant's diet.  However, I will give you my professional opinion and step-by-step instructions that you can easily share with your doctor before trying it out for yourself.
Did you find it helpful to add a pre- or probiotic to your infant's diet? Or have you found a baby formula you love with a pre- or probiotic that isn't listed above?  I'd love to hear about it! We all learn from each other's experiences.  Tell us all about it in the comments below.
xo, Bridget
---
References:
Weizman, Z., and Alsheikh, A. (2006) Safety and tolerance of a probiotic formula in early infancy comparing two probiotic agents: a pilot study. J. Am. Coll. Nutr. 25, 415-419
Savino, F., Cordisco, L., Tarasco, V., Palumeri, E., Calabrese, R., Oggero, R., Roos, S., and Matteuzzi, D. (2010) Lactobacillus reuteri DSM 17938 in infantile colic: a randomized, double-blind, placebo-controlled trial. Pediatrics 126, e526-533
Savino, F., Pelle, E., Palumeri, E., Oggero, R., and Miniero, R. (2007) Lactobacillus reuteri (American Type Culture Collection Strain 55730) versus simethicone in the treatment of infantile colic: a prospective randomized study. Pediatrics 119, e124-130
Szajewska, H., Gyrczuk, E., and Horvath, A. (2013) Lactobacillus reuteri DSM 17938 for the management of infantile colic in breastfed infants: a randomized, double-blind, placebo-controlled trial. J. Pediatr. 162, 257-262.
Goehring, K., Marriage, B., Oliver, J., Wilder, J., Barrett, E. and Buck, R. (2016) Similar to Those Who Are Breastfed, Infants Fed a Formula Containing 2′-Fucosullactose Have Lower INflammatory Cytokines in a Randomized Controlled Trial. J. Nutrition. 146, 2559-2566.
McGuire, M., Meehan, C., McGuire M., Williams J., Foster J., Sellen D., et al. (2017) What's Normal? Oligosaccharide concentrations and profiles in milk produced by healthy women vary geographically. Am J Clin Nutr. 105 (5), 1086-1100.