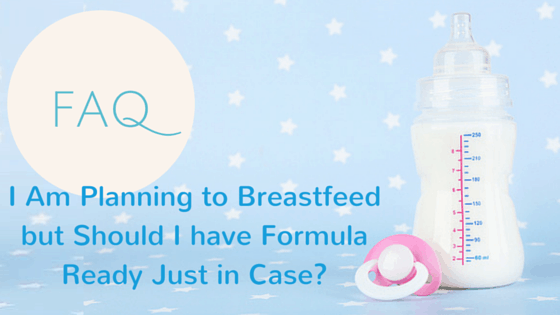 I have a PhD in Perinatal Nutrition, and am a Certified Lactation Counselor (CLC).  (braggy, right?!)  But when I was pregnant with my first son, even I wondered about this!!  OF COURSE I planned to exclusively breastfeed him!  But I secretly worried … "What if we have problems or get off to a rough start? What if he needs more than I can make?  WHAT IF MY BOOBS DON'T WORK???  (yeah, all pregnant women have this thought at some point – you are not alone!)
Almost all the mothers I work with plan to breastfeed.  They often feel embarrassed to confess that they have these worries!  When they work up the courage to ask me about it, they usually ask, "Should I have formula at home ready … just in case?"  What an honest and simple question that so many moms-to-be have!  
This question is actually pretty controversial among many lactation specialists.  Many lactation professionals will say "NO WAY!".  The reason is – they don't want you to feed formula in a "moment of weakness" and interrupt the supply-and-demand system that keeps those boobs making milk.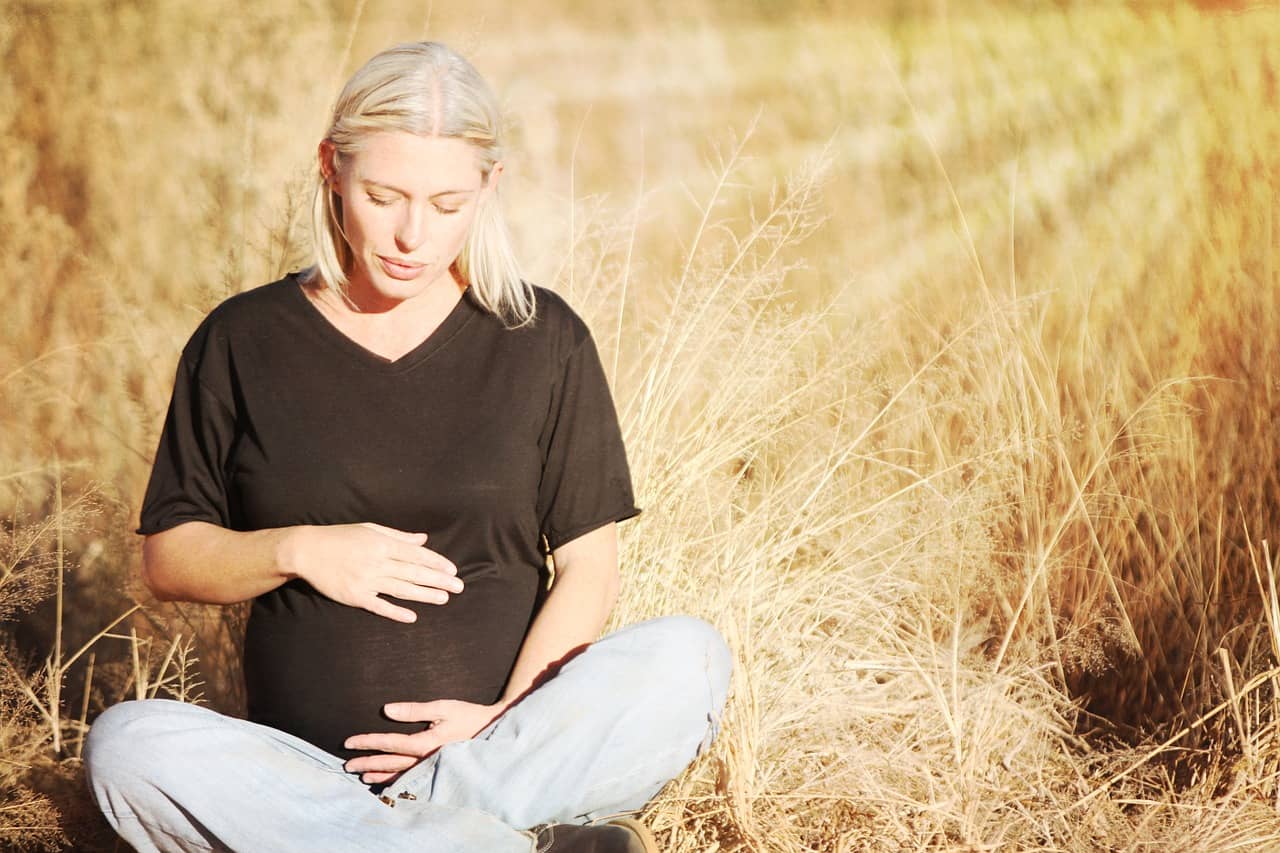 I don't like this hard-core answer for two reasons:
1) It can make Moms feel ashamed if they even consider feeding a little formula by assigning it an attitude of "weakness".  EVERY breastfeeding Mom worries at some point that she's not making enough milk.  These very natural feelings result from wanting the best for your tiny baby.  They are normal and should not be considered a weakness.
2) The argument about interrupting the biology of the supply-and-demand system of nursing is valid.  However, it's often thrown around like a scare tactic to convince Moms to make a certain decision.  I believe in educating Moms about how breastfeeding works, and what is in formula.  Then allow them to make the best decision for themselves and their baby.  Scary doomsday type messages with the undertone of  "if you feed a little formula, your milk will dry up overnight!"  do not help anyone.
This could get me into trouble with some lactation communities, but my answer to the question of "Shouldn't I have a little formula on-hand just in case?"  is a bit different.  I say:  If you are planning to exclusively breastfeed, then DON'T have "back up" formula in the house.  But DO know what kind of formula you would purchase if you need to.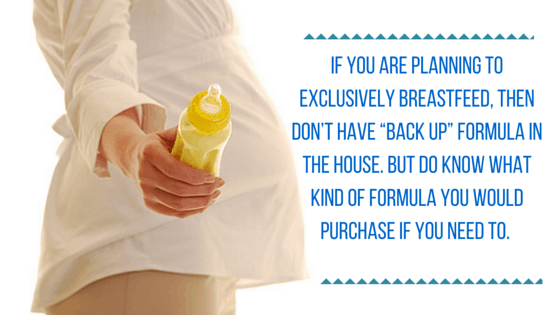 If it's not in the house, you won't end up making the decision to supplement in an emotional rash moment.  It will also keep well-meaning friends or family from giving your baby formula if you don't want them to.  However, if you do decide it's best for your family to feed your baby some formula, it will likely be at 3AM and you will not be in the mood to research ingredients online. 
Knowing that you've done your research ahead of time will provide you great peace of mind!  Plus, it will make the trip to the store quick and easy for your partner! 
That's my answer:  DON'T have formula on-hand just-in-case, but DO know what formula you'd want if you do make that decision later on.  If you need a formula recommendation to get your research started, check mine out here.
Now, this advice is pretty useless if you don't  live in an area where they can even BUY formula at 3AM.  I live within 3 miles of 3 different 24-hour Walgreens, which makes it pretty easy for me to overlook this situation.  I'll add another scenario.  If you do your research and choose a formula that is not commonly sold at a place like Walgreens, then you likely won't have access to this formula at 3AM either.  If either of these describe you, then you MAY want to pre-purchase a small can to have on-hand. The peace-of-mind this provides you may actually HELP your breastfeeding!
It's important to note that this is just my opinion.  I am just one person.  YOU are the perfect parent for your baby.  Trust your parental intuition! It will tell you what's the best decision for your special and unique family.
Bringing your new baby home and feeding him is one of the most precious times in both of your lives.  I hope this advice helps you be a little more prepared so that you're able to soak in every moment with your new baby… worry free.
Dr Young
Did any of you receive different advice when you asked a professional this question?  I'd love to hear about it, and your experience!  Leave me a comment below.