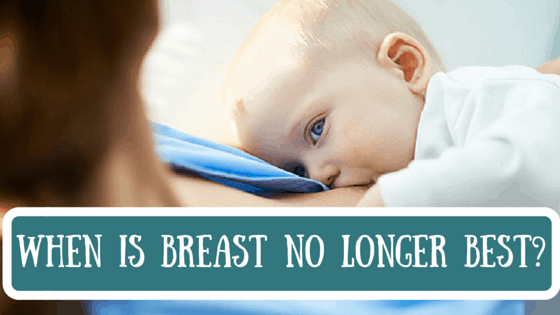 This title is likely a shocker to some of you. Before I start, I want to reassure everyone that I'm still a huge breastfeeding supporter. This article is about a growing trend that I have seen among US breastfeeding Mammas (mostly among middle to upper class suburban Moms … if I'm being totally honest). This is the trend for continued "high frequency breastfeeding" among older infants. This means nursing an older infant (think 8 – 15 months) multiple times a day, sometimes instead of offering solid foods.
I can totally understand this! We doctors and lactation specialists have done a fantastic job getting out the message the "breast is best"! Breastfeeding rates in the US are slowly but continually rising! Many Moms, who just want to give their babies the very best, continue breastfeeding long after solid foods are introduced. In general, this is all great news! But I get a little concerned when older infants (12 months or so) are still receiving the majority of their calories from breast milk.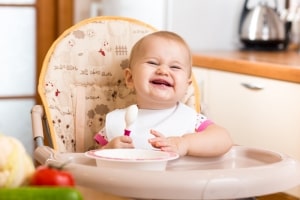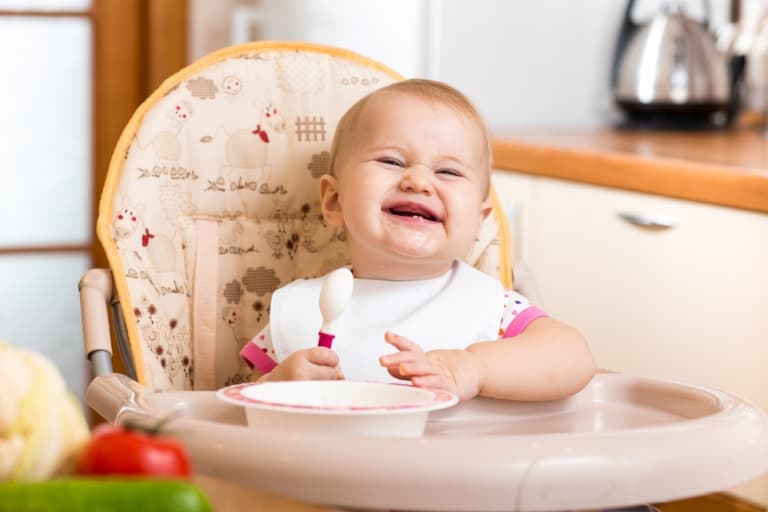 My concern comes from a professional nutrition standpoint. The American Academy of Pediatrics (AAP) recommends exclusive breastfeeding for roughly 6 months, and then continued nursing until at least 12 months. This is where most people and pediatricians focus. But it's also equally as important to introduce solid foods that provide iron and zinc at 6 months and to gradually increase the amount of solid foods as the infant grows. This is because there is not much iron in breast milk, and breastfed infants have used up their own iron stores by 6 months, meaning they HAVE to get iron from their solid foods – this is normal. (I talk about this a little bit in my articles about how a Nutritionist buys baby food.) This means – if an older breastfed baby isn't given solid foods that meet his iron and zinc needs, he'll be at high risk for lots of complications that can be caused by iron and zinc deficiency, including anemia and poor growth.
This is the scenario when "breast is no longer best". I have seen several patients who are breastfeeding mothers that don't introduce any solid foods until 8 or even 9 months. Then, baby begins with applesauce and bananas (no iron, zinc or protein!), and is still only eating a few tablespoons of these foods by 1 year. It's this feeding pattern that makes me nervous.
In one of those magical-clouds-parting moments, I had the opportunity to write an editorial for the medical "Journal of Pediatrics" about a research study that documented this very thing! (1). The study was led in Cincinnati and studied the diets of older breastfed infants (aged 6 – 12 months) in 3 cities around the world: US (Cincinnati), Mexico (Mexico City) and China (Shanghai). The researchers measured how much breastmilk infants drank and they measured the "Minimum Dietary Diversity" (MDD) of the infant's diet (2). Minimum Dietary Diversity is a tool invented by the World Health Organization (3,4) that assigns a score to infants' diets – the more recommended foods baby eats, the higher their score.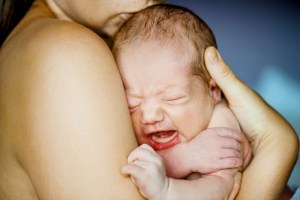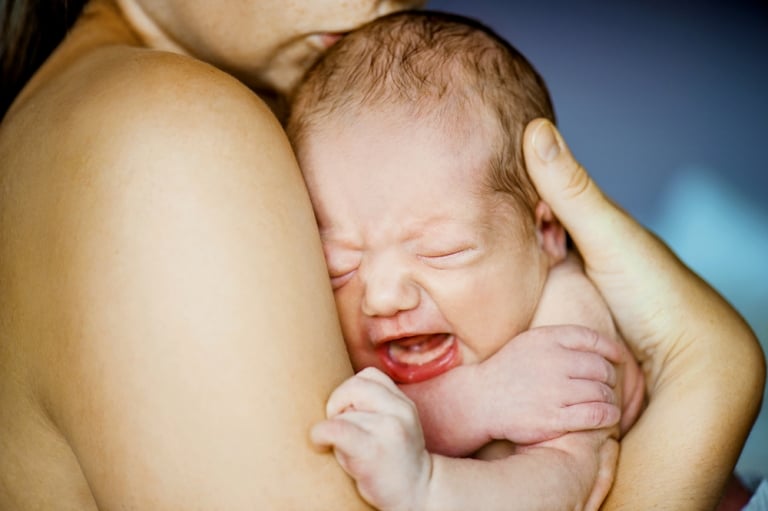 The study found that the US infants had the lowest Minimum Dietary Diversity scores (bad…). This was true whether they were still breastfeeding a lot or just a little by 12 months. Additionally, the US infants' diets were really low in high-protein foods and meat. These are the very foods that are likely to provide that needed iron and zinc. The last finding was the most disturbing to me: Of the US 1-year olds who were still nursing frequently, over 70% failed to meet dietary diversity recommendations…. Yikes … that's really bad. These infants are at great nutritional risk!
It's not their parents' fault! How many of you remember your 8 or 12 month pediatric appointment? The doctor usually asks if you're still breastfeeding. Yes? That's great! (and it is!). But, if baby is not underweight, then there are usually no follow-up questions about if solid foods have been introduced? what type of food? How often is it offered? How often are iron or zinc-rich foods offered? These are equally important questions!
But now you do know! My goal in life is to increase parents' and pediatricians' knowledge so we can keep more of our babies healthy. I hope this article was helpful!
Read more about great baby food options here . Does this article strike a chord with you? Tell me about it in the comments.
xo Dr. Young
---
References:
1. Young, B. E., and Krebs, N. F. (2015) Infants' Dietary Diversity Scores: United States Breastfed Infants Fall Short. J. Pediatr.
2. Woo, J. G., Herbers, P. M., McMahon, R. J., Davidson, B. S., Ruiz-Palacios, G. M., Peng, Y. M., and Morrow, A. L. (2015) Longitudinal Development of Infant Complementary Diet Diversity in 3 International Cohorts. J. Pediatr.
3. Arimond, M., and Ruel, M. T. (2004) Dietary diversity is associated with child nutritional status: evidence from 11 demographic and health surveys. J. Nutr. 134, 2579-2585
4. Organization, W. H. (2008) Indicators for Assessing Infant and Young Child Feeding Practices. Part I: Definition. World Health Organization, Washington DC