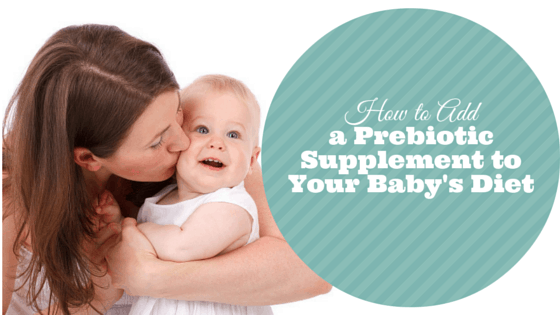 Hey there! If you haven't already read the article about understanding your baby's microbiome and how to add a probiotic to your baby's formula, please read those first! This article is for parents who are determined to now add a prebiotic supplement as well, and want to know the best way to go about doing that.
If you do want to try a prebiotic supplement, you must do your research first! This means reading the list of ingredients on the supplement label carefully. There are countless types of prebiotic supplements on the market.
However the following types of prebiotic fibers are the only ones that have been sufficiently tested for safety in infant formula;
Galactooligosaccharides (GOS)
Fructooligosaccharides (FOS)
Polydextrose
Inulin
Lactulose
Maltodextrin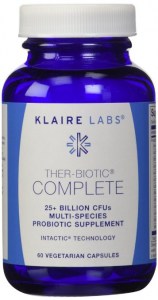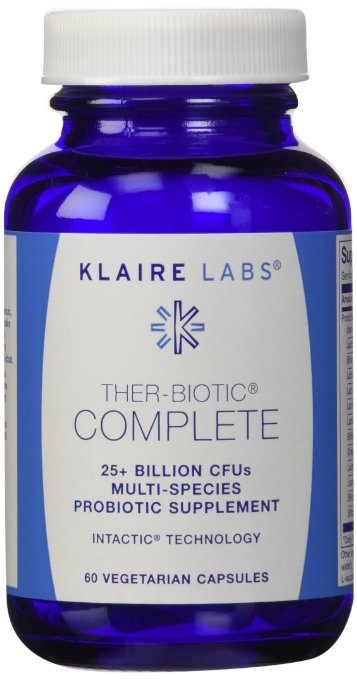 If you come across a powdered supplement that contains only ingredients from the list above, please share it with us! I have not found one. I have found several that contain both
Galactooligosaccharides (on the list above) and beta-glucan (not on the list). Beta glucan is a prebiotic found in oat fiber (among other foods) that has numerous health benefits in adults. However, in my opinion, there hasn't been enough research in young infants to convince me that it won't cause those tiny intestines any distress. I have found one study that showed it was safe, and even beneficial, in follow-up formula. But those children were older (1-4 years) (1). That's why I currently recommend finding a baby formula with a prebiotic already added if that is important to you.
However, I know lots of parents will want to add the prebiotic as a supplement because they've already found a great baby formula that hits all the major items on the checklist, but doesn't have a prebiotic. I get it. If you're determined to add one, this article is for you. When you add the prebiotic supplement to your baby's diet, add it the same way I describe adding a probiotic supplement. In short:
If your baby is under 3 months old, work your way up to the full daily dose over the course of 2 weeks.
If your baby is over 3 months old, work your way up to the full daily dose over the course of 1 week.
Monitor for signs of intolerance or intestinal distress each day (most likely are excess gas and bloating, spit up, constipation or diarrhea).
Be sure you are splitting up the prebiotic supplement throughout the day, not all in one bottle.
One supplement that I often recommend for adults is made by Klaire Labs, called, Galactomune. It's one of those supplements with both galactooligosaccharides and beta-glucan. I had to call the company to find out that the supplement is approximately half galactooligosaccharides and half beta-glucan.
Galactomune can be purchased on Amazon:
Galactomune (and others like it) are made for adults so adjusting the dosage for infants is difficult! Deciding how much to give your baby is tricky and takes some math! This is the reason I am writing this article. Most research studies that establish prebiotics are safe in baby formula use a concentration of 4g/L. That's the amount I used to calculate the two examples below.
Baby Age
Formula consumption per day
Amount of Galactomune (g) per day
Amount of Galactomune (tea) per day
Servings per Jar
Price
~2 months
25oz
3.0
0.6 teaspoons
50
$40.62

$0.81/day

~5 months
35oz
4.1
0.8 teaspoons
37
$29.95

$1.10/d
Another way to determine dosage is the amount to add per bottle. Remember to start supplementing slowly and don't just add the full amount to every bottle until you know your baby has adjusted and you're sure she tolerates the supplement well. Once you've done that, you can base dosing on the following table:
| Size Bottle (oz) | Amount of Galactomune to add (g) | Amount of Galactomune to add (tea) |
| --- | --- | --- |
| 3 | 0.35g | 0.07 teaspoons |
| 4 | g | 0.09 teaspoons |
| 5 | 0.59g | 0.12 teaspoons |
| 6 | 0.71g | 0.14 teaspoons |
| 7 | 0.83g | 0.17 teaspoons |
| 8 | 0.95g | 0.19 teaspoons |
As you can imagine from the table above, measuring out 0.1 teaspoons is VERY difficult! This is another reason I am nervous to recommend it to parents. It is very easy to accidentally add way too much to your baby's bottle and that could result in a serious tummy-ache. Also, if you choose a supplement that is a different concentration than Galactomune, you need to do all these calculations for yourself.
Always check with your doctor about the decision to give a prebiotic supplement and the dosage you have calculated!! It always helps to have someone double-check your math when your baby's health is hanging in the balance.
I am always looking for a new prebiotic supplement that is safe for babies, so if you know of a supplement that contains only ingredients from the list at the beginning of the article, please tell me in the comments! I'd love to hear about it.
Until then, I wish you and your whole family happy digestion,
xo, Dr. Young
---
References:
1.Scalabrin D, T. R, Peixoto de Matto A, Zhuang W, Stolz S, Pontes M, Almeida I, Godoy C, Gatto S, Leal V, et al. Formula with docosahexaenoic acid, prebiotics, and beta-glucan supports respiratory and skin health in children FASEB 2014; 28(1): 382.6.